Events
Subscribe to posts
Leadership development happens most effectively 
in a business context, not just in training sessions!
Andrea Derler, Ph.D., Research Manager
Bersin by Deloitte
Dr. Derler joined Bersin by Deloitte in March 2015 and leads the
Leadership & Succession Management research practice. 
She brings 
international work experience as leadership trainer & coach and a
solid academic background to this role. Prior to joining Bersin, she
collaborated closely with organizations in the USA as well as Europe
in order to pursue practice-oriented leadership research.
Andrea 
studied international management, organizational culture and integral
leadership and facilitated leadership development efforts in a variety
of industries. 
She holds a doctoral degree in Economics (Leadership
& Organization), and a Master's degree in Philosophy. Her work
about leaders' Ideal Employee recently received wide-spread media
attention in Europe and was published in the Leadership &
Organization Development Journal.
January 19th, 2017 6:00pm


Dinner Meeting 1 hour CPE
Prestonwood Country Club


Surviving an IRS Audit


Paul Tew, Senior Manager
Dixon Hughes Goodman
While with the IRS, Tew spent the majority of his time as a revenue agent 

and team manager working in the international tax area, focusing on the examination of mid-size and large corporate entities with significant cross-border transactions.
posted 

3 minutes ago

 by IMA NCTRIANGLE
Wayne Washington
Experience
Wayne is currently the HR Manager for the Warehouse Product Development Center of Hyster-Yale Group.
(Formerly NACCO – A global material handling company with revenues of over 2.6 billion)
He has 23 years of experience in Human Resources and joined Hyster-Yale group in 2015 as Sr. Human Resources Business Partner for the Greenville, NC manufacturing site and later became the HR Manager for the Warehouse Product Development Center. 
In his role he provides expertise in the areas of employee relations, performance management, talent acquisition and management, compensation/benefits, etc.   Wayne is also responsible for the HR integration with the firm's development site in Masate Italy.
Prior to joining Hyster-Yale Group, Wayne worked in various HR roles in the pharmaceutical and automotive industries.
Education and Professional Affiliations

 

BS in Human Resources from Michigan State University

 

NC East Alliance, SHRM Board Member

Myers Briggs (MBTI) Certification

Behavioral Interviewing Certification

PeopleSoft Payroll I/II Certification

 

Community Affiliations

 

STEMEAST Advisory Board Member – 2015 – present

Greenville Chamber of Commerce Leadership Team – 2014 – present

Program Committee Member United Way – 2015

Executive Board Member Greenville Museum of Art – 2015 - present

International Who's Who of Professionals - 1999 – present

Board Member of United Way – 2014 to present

REAL LIFE 101 Mentoring Program, Mentor 2011 - present

American Payroll Association - member 2006 - present

Society For Human Resource Management, member 1996 - present

Consultants Forum, member 1999 - present

National Black MBA Association, member 1998 - present

 
(Edit post) | Attachments: 
 Wayne Washington_09302016 Dinner Meetingv1.docx
September 22nd, 2016
Dinner Meeting 1.5 hour CPE
Prestonwood Country Club
Tax Topic - State and Local Tax – Areas of Heightened Risk
Heather Dean, CPA
HPG Tax Partner
Heather will discuss heightened areas of risk in state and local tax, including ability to combine for reporting purposes, treatment of computer software for sales and use tax, sales apportionment methodologies, revised models for nexus standards, and other areas of controversy.
Register Online: http://imanctriangle.imanet.org/paypal-4  
Heather L. Dean
Experience
Heather has 19 years of experience in public accounting.  She joined Hughes Pittman & Gupton, LLP in January 2005 and became a partner in 2008.  She was previously with PricewaterhouseCoopers
, LLP in Raleigh and prior to that, the regional firm, Hill, Barth & King LLC, working in offices in both Ohio and Pennsylvania as a tax supervisor.
Heather manages the Firm's corporate tax practice.  She works with clients in a variety of industries including biomedical and pharmaceutical, software and technology development, manufacturing and distribution, and venture funds.  Her experience in these industries includes corporate and partnership tax compliance, including international and multistate tax, tax provisions under ASC 740 (FAS 109) including FIN 48 implementation, as well as business planning and consulting, including mergers and acquisitions.
Education and Professional Affiliations

B.S., Accounting, Magna Cum Laude
Mercyhurst University, 1996

American Institute of Certified Public Accountants

North Carolina Association of CPAs

 

Community Affiliations

American Bar Association, Tax Section, Associate Member
Leadership Raleigh 22, Raleigh Chamber of Commerce, Graduate
Triangle Adult Soccer League, Coed Soccer Team, Member
Triangle Business Journal Women in Business Award, 2011
Leadership Raleigh Alumni Association, Past Treasurer, 2008-2010
Triangle Business Journal "40 Under 40" Award, 2009

 
Dinner Meeting: 
When:             Thursday, March 17, 2016 
Time:              6-8:30 PM (Speaker will be 1 hour of CPE)
Where:            Prestonwood Country Club
Topic:             Getting Hired" The Placement Process"
Speaker:          Jamie Long,  Sr. Director of Accounting, Finance, Manufacturing and Supply Chain @ MRI Raleigh
Please Register for this meeting using Meeting Payments using PayPal or Reservations (for those paying at the meeting, or Free Events)
Jamie will cover the following issues:
 When is the right time to make a change?
 How do I go about making a change?
-        Job boards
-        Networking
-        Recruiting firms
 Active or Passive Candidate what am I?
 How do I stand out?
 The interview?
            Do's and don'ts
 Negotiating
            When to negotiate and when not to.
 Starting your new job
Lee A. Wagner, CPA, CFE
Senior Manager
Services: Forensic Accounting, Fraud Examination, Assurance | Industries: Manufacturing & Distribution, Government, Not-for-Profit
 Professional Overview
Lee has ten years of experience in public accounting, focusing primarily on financial statement auditing and forensic accounting services for a multitude of commercial, governmental, and non-profit clients.
 Lee has served as lead examiner for several large officer and employee embezzlement investigations and has assisted on various other forensic accounting projects, including a large public corruption investigation.  Prior to joining Elliott Davis Decosimo, he worked with a Big Four accounting firm in Washington, DC.
Education, Credentials and Special Training
Certified Public Accountant
Certified Fraud Examiner
B.S., Accounting, Pennsylvania State University
B.S., German, Pennsylvania State University
Professional Affiliations
American Institute of Certified Public Accountants (AICPA)
AICPA Forensics and Valuation Services Section
Association of Certified Fraud Examiners (ACFE)
North Carolina Chapter of the ACFE (Board Member)

Thursday, January 21, 2016 6-8:30pm NC Triangle Chapter-Dinner meeting
Where: Prestonwood Country Club, 300 Prestonwood Parkway, Cary NC
Who: Dhawn Hansen
Topic: Personal Productivity


Top 5 Tips to Achieve Personal Productivity in Today's World
In our always on, instant gratification world how do we find focus and achieve our goals both personally and
professionally? On a daily basis we deal with more incoming information, requests and distractions than our
parent's generation dealt with in a week and our grandparent's in a month. This feeling of constantly being on,
leads to frustration, stress and overwhelm which directly affects our health and well being. We may not be able
to stop the world from spinning but we can jump off the hamster wheel by utilizing proven systems and
strategies to manage our time.
Is your To Do list completely overwhelming and unmanageable?
Do you consistently feel that you have more to do than you have time to 
complete?
You are not alone.


Time Management is one of the most widely talked about topics. Countless 
seminars are attended, books read and articles written on the topic yet it still 
remains something we are all in search of. How do we effectively manage our
time?  
Dhawn Hansen of Organized For Productivity will give us the top 5 things you 

can do NOW to take control of your time. 

Stop wasting time and learn how to invest your time! How you spend your time is how you spend your life! Are you spending yours wisely?



Our next Dinner Meeting will be Thursday November 19th at Prestonwood Country Club in Cary, NC from 6-8pm.
November's featured Speaker will be Dr. LeJon Poole of Campbell University, speaking on the topic of Startup Funding.  Dr. Poole will be discussing funding for Non-Profits, For-Profits and how to protect your ideas.  He will also be discussing recent startup funding in North Carolina.
Dr. LeJon Poole completed his Ph.D. in Health Administration- Strategic Management at
The University of Alabama at Birmingham. He worked as a Fellow in Elon University's
Love School of Business from 2006-2007. He was an assistant professor of Management at Fayetteville State University in Fayetteville, North Carolina from 2008-2011. He became the Director of Healthcare Management and Associate Professor of Management at Campbell University in 2011. Dr. Poole serves on the Board of Directors for St. Joseph's of the Pines Continuing Care Retirement Community and Trinity Health.
Dr. Poole's research interests center on the intersection between Strategy & Healthcare. Specifically, Dr. Poole's current work is examining how strategic innovations targeting high cost, high risk, and chronic healthcare recipients can positively augment clinical and fiscal performance metrics. Dr. Poole, in partnership with Dr. Brenda Jamerson of Duke University & First Choice Community Health Centers in Harnett County, North Carolina was awarded a $399,000 grant from Kate B. Reynolds Charitable Trust of Winston-Salem, N.C., for a collaborative project that implemented a diabetes navigator service program to high-risk patients with Type 2 diabetes. Dr. Poole's consulting firm, Poole & Associates Consulting (PAC), is also working with industry leaders to refine a replicable Rural Healthcare Delivery model for Healthcare Organizations.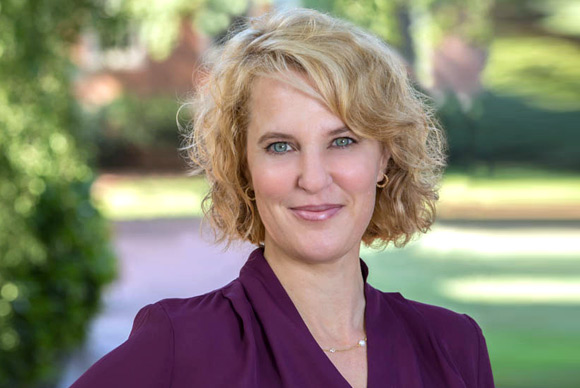 Our next Dinner Meeting will be Thursday October 15th at Prestonwood Country Club in Cary, NC.  If you have not attended a meeting at Prestonwood, then you are in for a treat as the buffet is outstanding.
Our featured Speaker will be Laura Noble, Founder and Partner of The Noble Law Firm.  She will discuss key issues regarding the latest employment law developments, in her talk "The Top Ten Employment Laws Executives Need to Know".  
Laura Noble moved to New York after graduating with honors from the University Of Maryland School Of Law.  In New York, she worked as a prosecutor in one of the largest and most challenging District Attorney's offices in the country. Later, she worked at a sizeable civil litigation firm in Manhattan where she first became introduced to employment law issues.  Her interest in access to justice motivated her career change from the private sector to work as the Advocacy Deputy Director for a multinational nonprofit organization.  By starting her own employment law practice, she has combined the best of aspects of her experience in the government, private and nonprofit sectors to her practice representing individuals and advising small business on employment issues.